Philco Model 90 – Single Ended # 47 Output Tube, With AVC.
By Lou Gaetano
Around 14 years ago, Chris Wells donated a non-working Philco 90 chassis to me. At that time, I repaired the chassis, replaced the guts, capacitors, in all the Bakelite blocks and metal cans and replaced the electrolytic capacitors. Also, I re-wound an RF coil primary that had been apparently been destroyed by the nitric acid formed by decomposition of the celluloid insulator between the windings. This was indicated by the green stuff around the primary winding.
New reproduction tuner support grommets were also installed. After getting the chassis working well, I put it away in a box, hoping to someday find a cabinet to put it in. Well, this sort of becameone of those projects that would probably never get done.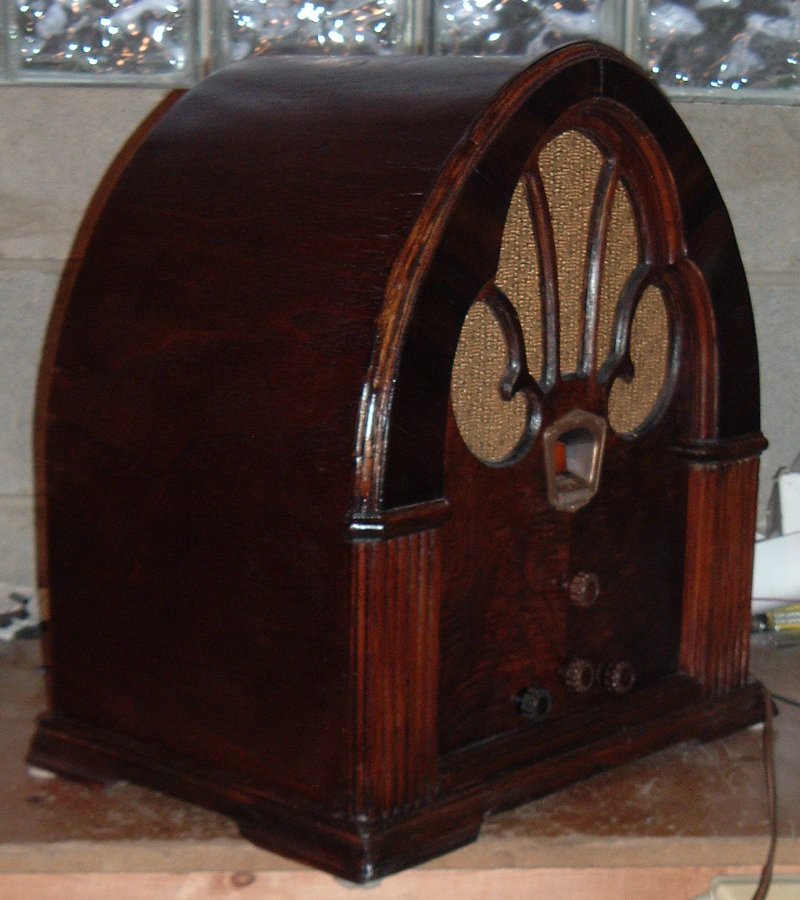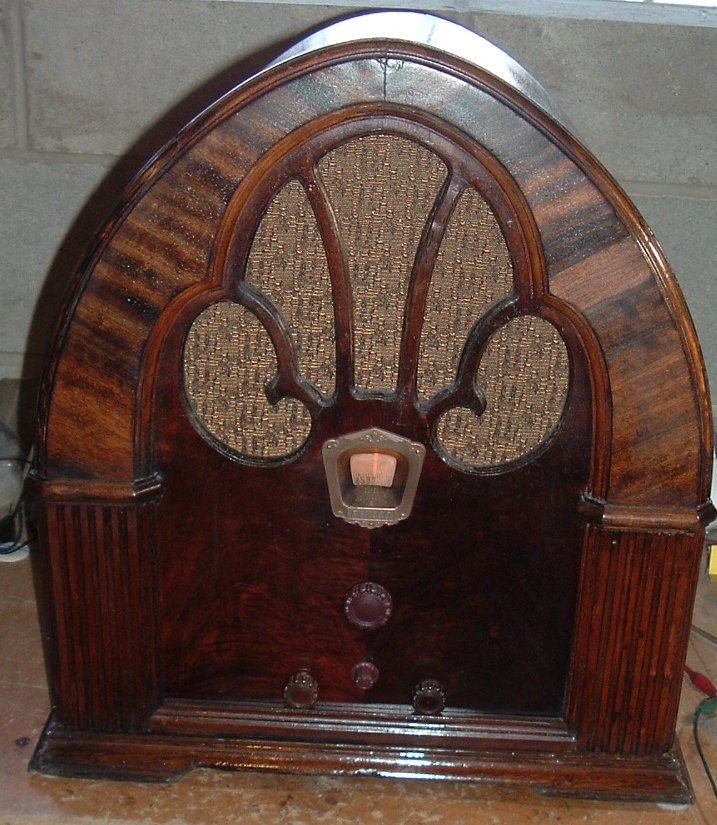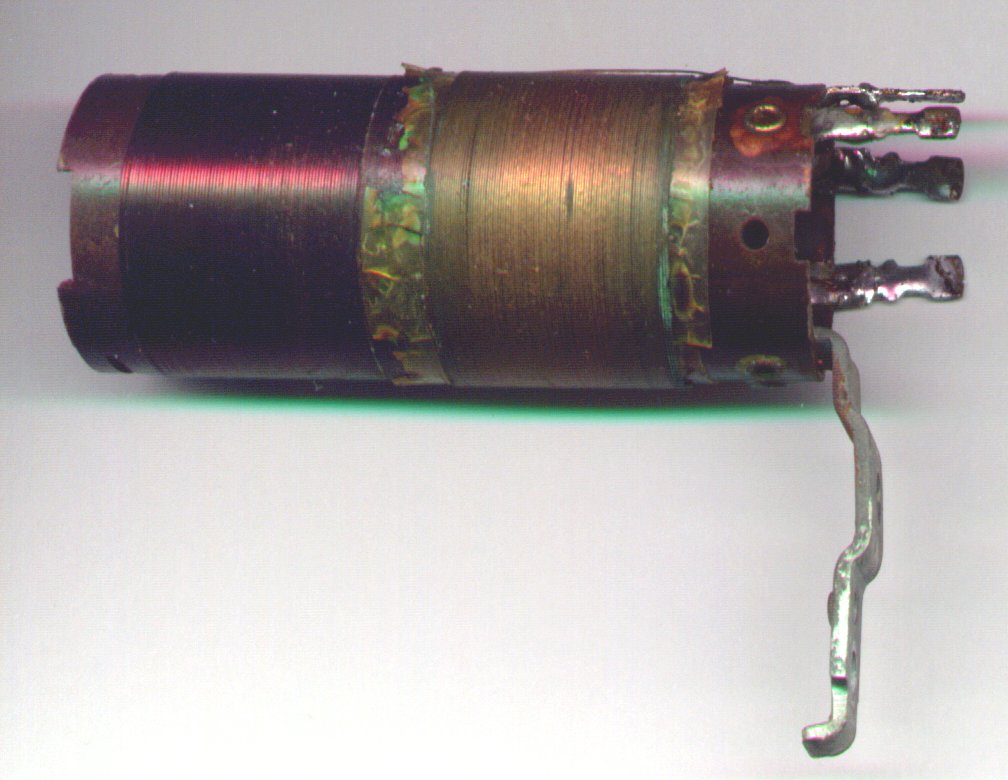 Finally, after all this time, I finally found a cabinet cheap on eBay – all apart in little pieces. Part of the left front outside edge was missing. Thought I'd glue on a piece of wood and find a router bit that would make the correct shape. Turns out that my small collection of router bits did not include correct shapes that I could put together to make the correct edge. I ended up hand carving a piece of wood with a knife to fit in where the part was missing. Not perfect, but it doesn't catch the eye unless you're aware to look for it.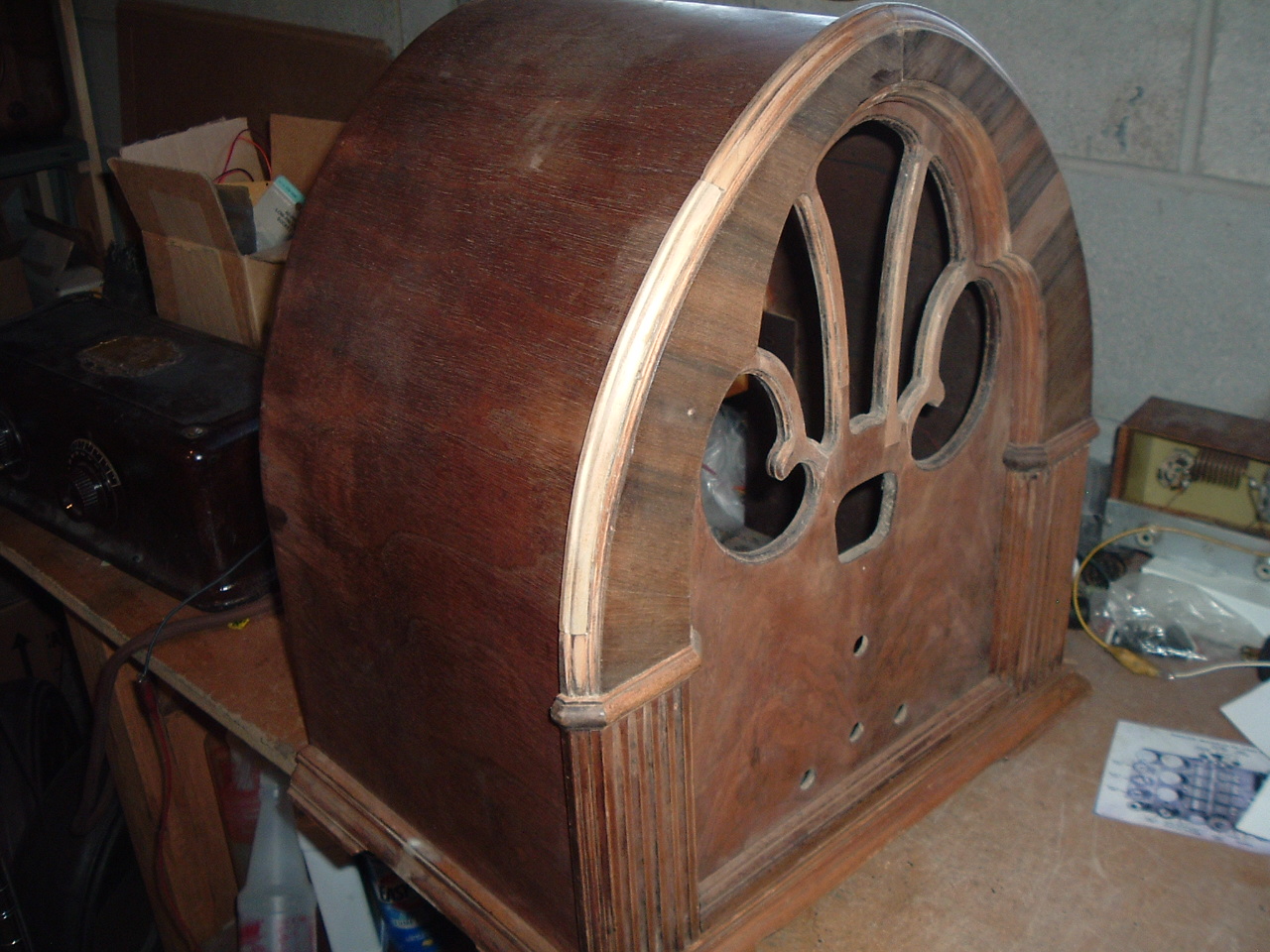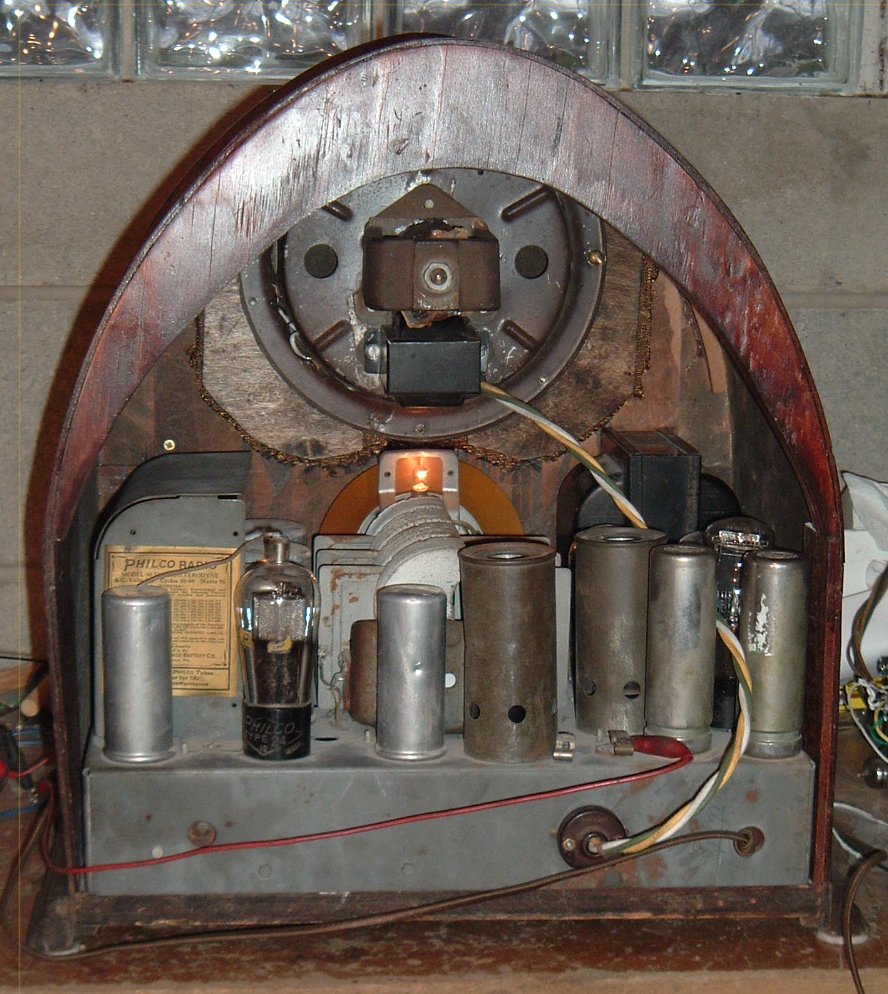 Also on eBay, I found a Philco 20 speaker being sold by Dennis Tichy. The cone was a mess and the wire was frayed. I re-wired the speaker and replaced the transformer to accommodate the #47 single ended tube output. Found a New Old Stock cone in my junk pile and installed it. Sounds good. After assembling and gluing the cabinet back together, I sanded, stained and lacquered it. I made a speaker board from 1/4 inch thick plywood, glued new grille cloth to it and assembled the radio.  
To plagiarize a term from a PARS Oscillator article by Craig Dawson, this is now sort of a 
"Franken-Radio". But – I finally have a Philco 90 in my collection.
President's Note: Lou is a PARS member of long standing, widely known for his restorations–and for being the kind of person we all want to have a s a friend. He is also the inventor of the FRUBE antique radio power supply.