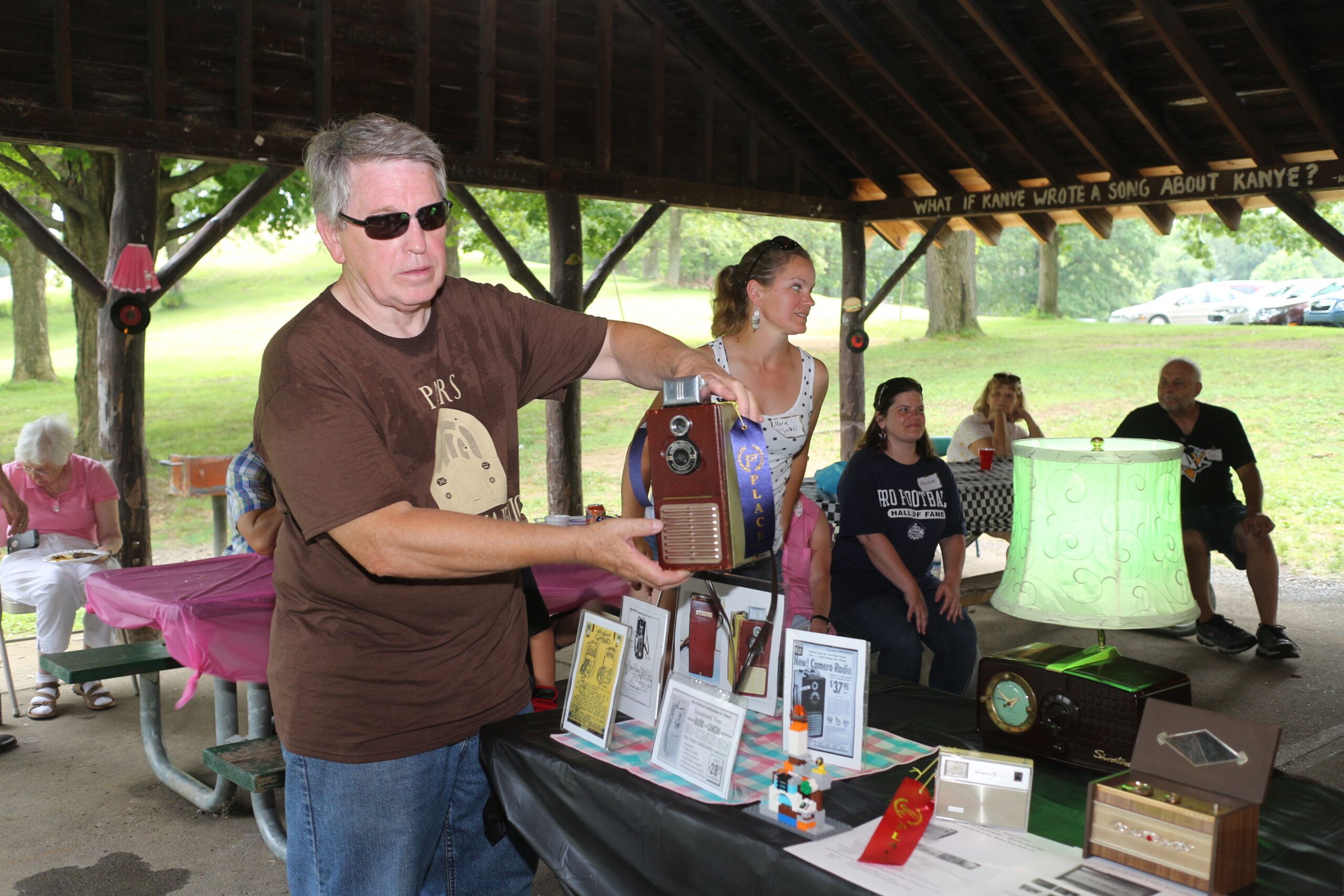 PARS Summer Picnic – Sunday July 19th 2020
Summer Picnic Sunday July 19th 11:00 AM till eve
CONTEST: Microphones
MAKE NOTE: The Picnic is on SUNDAY.
The picnic will be held at the North Park Roosevelt Pavilion which is the same as last year. Drinks, hot dogs and hamburgers, buns and condiments will be provided. It is asked that attendees bring a dessert or a dish to share, plus a folding chair in case more seating is useful. There is good parking adjacent to Roosevelt pavilion and it is an easy roll-up for anyone in a wheel chair. So please park in the parking lot next to the Roosevelt.
The contest will be Microphones. We all know that you collect them — so bring one in!
As in the past, family and friends are welcome and encouraged to come and enjoy the picnic. We have had 40+ attendees each year for the past several years and we expect the event to grow in 2020. The park has a great lake, pool, play grounds, and many hiking and biking trails. So if you want to make a day of it, there is LOTS to do! A good time is had by all who attend. Please mark your calendar.
Directions:
From I79 you can cut to the east on 910 to south on Pearce Mill Rd.
From route 19 you can go east on Ingomoar rd to the park
Follow signs to Pavilion which is north west of North park lake
School house pavilion is on Walter Rd near a bend in the road, an old St Pauls Church and the Roosevelt Pavilion (Grove).